LAMPSHADES

there is always room for improvement. During the pandamic, this company based in Rotterdam was looking for a different way to shape their office canteen. I helped them to shine a light on the matter.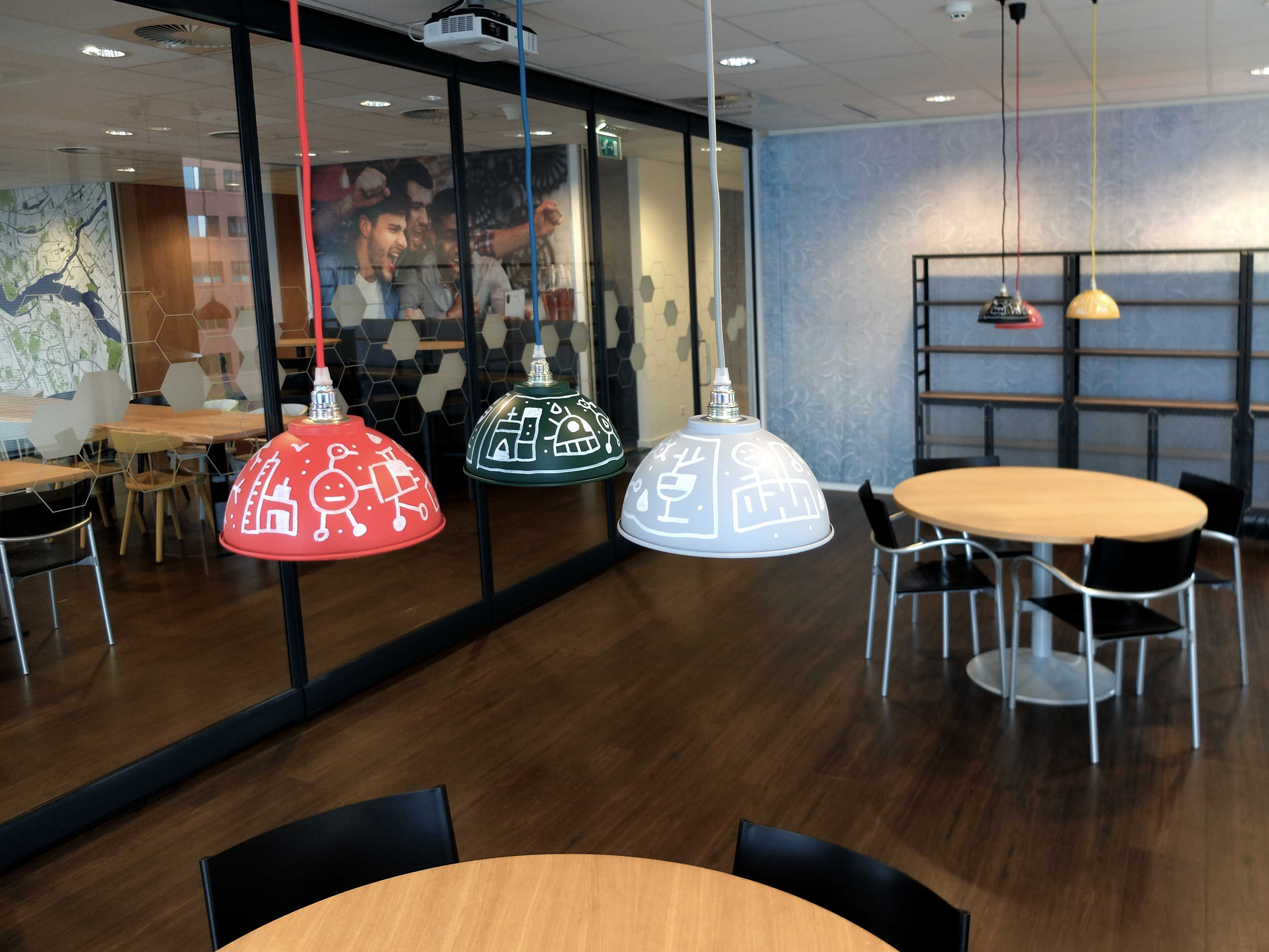 By painting these lampshades in colours that are representable for this company I tried to bring a touch of the outside in. Colours they express themselves with in the city surroundings.

The images which I painted on the lampshades are the result of an naive way of creating I keep on exploring. I think its important to show my childlike approach, esspacialy in this bounded office atmosphere. A place where projects are shaped and contracts are signed can always use a little bit of child minded creativity.